2018 Technology Predictions, Part 1/3
My crystal ball looks more like a magic 8-ball – not sure if that's good or not. Regardless, I'm keeping this list of 2018 technology predictions brief by not listing a million things like AI, AR, VR, blockchain, etc. Enough will be written on AI chatbots that you can interface with via AR to finally understand blockchain. Instead, I'm focusing on things that are likely to actually impact the day-to-day of many IT pros; which leads to our #1 prediction for 2018: BizDevOps.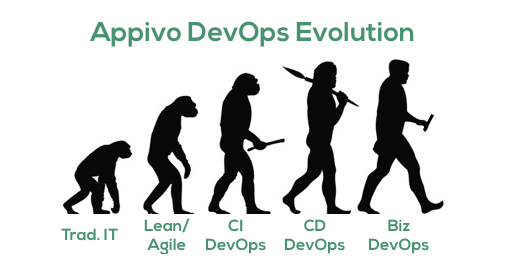 BizDevOps.    BizDevOps isn't new, but 2018 is the year we'll see it start to pick up mainstream adoption. It won't be a "boom – hey we're doing this now," but rather a natural step in the evolution of DevOps. Trends and technology come and go, but the last 15+ years have taught us that aligning with and incorporating the business is always good practice. For IT requests that originate from the business, incorporating business users into the process, establishing a habit of continuous feedback and improvement, is a great way to ensure that the focus stays on delivering business value. Ultimately, with the maturation of low-code platforms, IT may want to enable more technical business users to create their own lightweight apps. This will be critical for some IT teams in order to relieve pressure on understaffed app dev groups and reduce the growing backlog of app requests.
This is part one of a three-part blog series. I'll post more predictions in parts two and three in the following weeks.