Appivo Conference Activity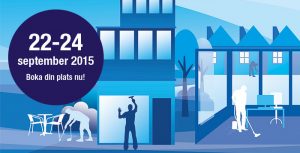 Conferences are hard work. We have just landed after the Elmia Cleaning Expo and it's now time to plan for the next convention that will take place in our beloved capital Stockholm, between 5-7 of November. 
This next convention is for start ups and ambitious young people that are dreaming about starting their own business in any industry. Starta Eget Expo (Start your own business expo)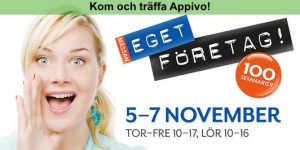 is a perfect match for Appivo as we can offer flexible business software for start ups that is affordable and scales perfectly (via our Busy suite), and empower future entrepreneurs with a chance to realize their ideas with our robust platform for building new applications. Hope to see you at Stockholmsmässan!
Back to the Cleaning Expo, we received a lot of positive feedback from the people that we interacted with. We even signed up a couple new companies right there on the show floor! A few conversations resulted in some features suggestions, and because we brought a couple members of our development team we started our own small hackathon right there in our booth. By the end of the conference we implemented two new features to our Busy suite: time stamps and checklists.  I've never seen another company deliver a customer feature request so quickly! Out of all the people we spoke with at the expo, about 50% of them asked us to follow up with them, which we think is a great success rate.  We'll probably follow up with the other 50%, too.