Appivo is Hiring a DevOps Engineer!
Appivo is hiring, again! We've had great luck so far and can't wait to add another member to the team. This time we're looking for a DevOps engineer to join our Mumbai team.
Job Description:
Launch all-out war on down-time!
Rule our infrastructure with an iron fist!
Consider manual processes a personal insult!
Create and implement processes & tools that manage our infrastructure.
Collaborate with colleagues to understand requirements and develop creative solutions.
Desired candidate profile:
Minimum 1 year relevant experience as a DevOps Engineer or similar title or role.
Strong understanding of DevOps processes and automation, cloud infrastructure and architectures.
In-depth knowledge of Ansible (or Chef or Puppet, but willing to switch to Ansible).
Good knowledge of MariaDB, OpenStack Swift, Galera Clustering, Redis clustering, RabbitMQ, AWS S3, Linode, Jenkins, Ant & shell scripting (or equivalents).
Bonus if you know a thing or two about Sensu and Selenium.
Excellent time-management, multi-tasking, and communication skills.
Fun loving and enthusiastic.
What to do: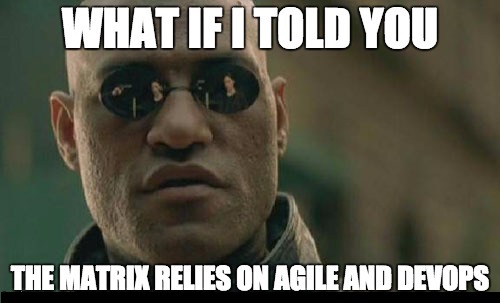 Definitely apply if you fit all of the above criteria.
Probably apply if you fit most of the above criteria.
Email us using the link below. Or even better, get a recommendation from someone we know (LinkedIn is a good place to start).
Go ahead and tell us how awesome you are!
While you're at it, tell us how awesome we are!
Did you like the movie The Matrix? Are you a red-pill person?  Send us your resume.
Are you a blue-pill person? Send this post to a red-pill friend!