Appivo lets you build applications
[This article first appeared in Swedish in the April 2016 issue of Marknad Örebro.]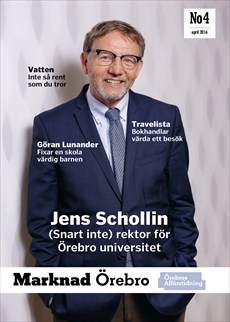 Today there are companies whose business ideas would not be possible without IT solutions. However the demand for software is growing while there is a shortage of developers. Appivo's answer is to move the development of software closer to the users who request it.
The co-founder Johan Eriksson explains, "There are usually two options for entrepreneurs: One option is to buy ready-made software. The downside of that is that big software suites often have too many unused features that can be distracting. In addition, they may not be a good match for the company's existing processes and terminology. Another option is to hire an IT consultant to build custom software from scratch, but that is often too expensive."
Despite the name, Appivo is not just about mobile apps. Appivo is capable of supporting all types of applications.
Customers can build applications that run directly in the browser, without any programming knowledge, or work directly with the Appivo team to build their apps. Once built, the apps run in the cloud and Appivo manages all of the infrastructure and operations. The idea is that software should adapt to your business; not the other way around.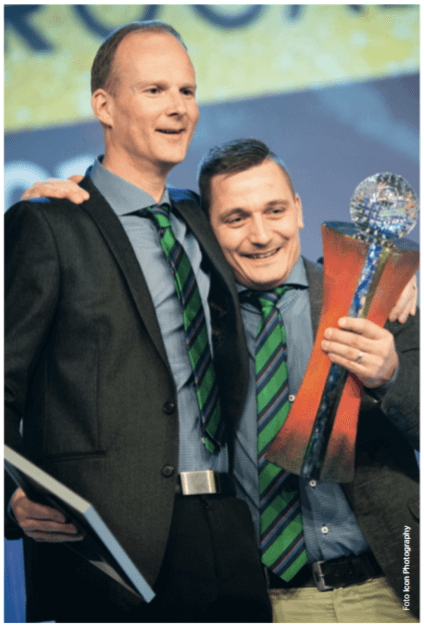 To explain the innovation behind their idea, Johan draws a parallel to how electricity has evolved. Historically, companies and factories had to generate their own electricity. However, when the industry evolved to enable centralized power plants, businesses could get electricity delivered to them. A similar development has occurred in the IT field thanks to cloud computing.
"By centralizing computing power in the cloud, customers avoid large expenses. Moreover, compute resources can also be easily scaled as needed. Appivo stands for both the infrastructure and scalability," explains Johan Eriksson.
Along the way, Appivo connected with an innovation counsellor at Örebro County Council. There, they also got introduced to Inkubera, a regional business incubator.
"Inkubera has helped us to reach the market. They have contributed with good ideas for both marketing and sales. It's great fun and it feels like they really can help us further. This fall we expect the collaboration with Inkubera to increase and become even more strategically important," says Johan Eriksson.
That Appivo has something big going on became especially clear at this year's Örebrogalan awards, where they won the award for the year's innovation, something that means a lot to Johan Eriksson and his colleagues. 
"It's fun just to be nominated, but even more fun to win. It is indeed a great honor and it means a lot to a small business like Appivo."
Right now the focus is on the US and the Swedish market. 
"If you want to quickly build applications on a platform that will grow with you, if you want something unique that improves your core business, contact us," concludes Johan Eriksson.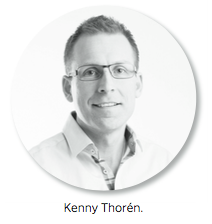 Tips from Inkubera coach Kenny Thoren
Many people know what to do, but very few are doing what they know. Keep the focus on what is important!

Listen, be curious, dare to ask and learn from your mistakes!

It is equally important to understand why the customer buys, as to understand why they do not buy your product or service!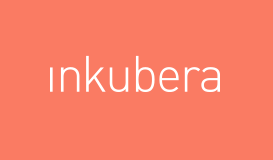 About Inkubera
Inkubera is the Örebro region's corporate and growth incubator. Inkubera provides qualified business and development support with a focus on innovative technologies with clear growth potential. Inkubera is located in the region's emerging science park, Alfred Nobel Science Park, and has operations in Örebro and Karlskoga. www.inkubera.se