Congratulations to the city of Örebro, Sweden, for a cool new concept…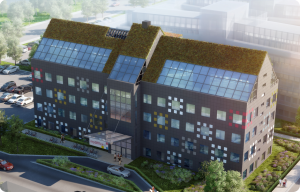 It is with pride that we can announce that Appivo has been chosen by myOffice to create a management system and mobile apps for their new cutting edge co-working space in Örebro.
The project includes an entire system to manage the facility as well as a set of associated mobile apps. Appivo will also create unique user experiences for members, administrators and staff. The whole concept will be completely digitized and fully automated!
The Appivo team has already started work… Chetan will create the interfaces (you can see a small sneak-peak below) and Joel begins the rest of the app work on Monday.
This is going to be fantastic!