Build the app you deserve
Lately I've talked with quite a few people about what we're doing at Appivo, so I thought it might be interesting to distill those conversations into a quick post.
What's Appivo all about?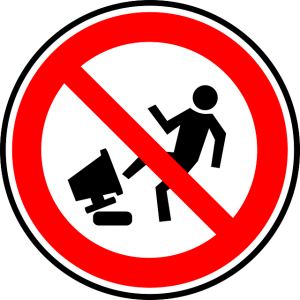 Basically, we want you to build the app you want. Better yet, build the app you deserve. And by "you," I mean the person reading this, your brother, sister, cousin, aunt, uncle, friend, significant other, ex-significant other… pretty much everyone. You don't even need to know how to write code (not even one line). So you don't need to be technical, though to be fair you should probably own a computer and not be afraid of it.
What kind of apps?
Browser apps (HTML5), which can be optimized for laptops, tablets, and/or smart phones. On mobile devices, apps look just like
native iOS or Android apps, depending on the device. If you're an iPhone fan-boy you could force Android users to see the iOS skin but that's sort of mean. But you could. You have the option.
I purposefully skipped the "web vs native" mobile app debate as that's probably the subject of its own post. Though if you're asking that question then you probably have a few opinions of your own. Feel free to email or tweet if you want my current thoughts on the topic.
Yes, but what kind of apps?
Oh. All kinds, or at least many kinds. Initially we're focusing on business-to-employee (B2E) and some business-to-consumer (B2C) scenarios. However we don't expect anyone to build the next Flappy Bird, or Angry Birds, or any kind of birdy app. Though you could probably put together a pretty cool birding reference app if you were so inclined. Ping me if you want to pursue that (I have some ideas).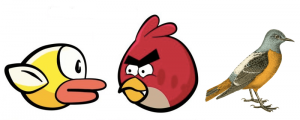 Got another example, a real example?
Sure. While our app builder is still in a pre-release phase, we're using it internally to build apps for some of our early customers.
The best example of this is Busy, our business system app (clever name, eh?). Busy started as a project for Peribo, a construction company that was still juggling paper timecards. Paper timecards are a pain for all sorts of reasons – they are often late, lost, or illegible… not to mention the joys of manual data entry. Now Peribo employees can swing a hammer with one hand and submit their timecards with the other (not recommended unless you're really, really good with a hammer). Busy was an instant success and has grown since that first iteration. It now supports vehicle logs, projects and project invoicing. By adopting Busy, Peribo has streamlined core business processes and drastically reduced back office paper shuffling.
Is Busy available to other companies?
Absolutely! You're not the first to ask that question. Contact us to get started.
So I can build an app but then I need to find a place to host it, right?
Wrong! Appivo is a full solution. We sort of figured out that "cloud" thing for you. Apps built with Appivo run in the Appivo cloud so you don't need to worry about availability, redundancy, recovery, etc. With infrastructure sites across the US, in the UK, Germany and Singapore, we can support just about anyone (see the definition of "you" at the beginning).
[map address="Frankfurt, Germany| Singapore | Phoenix, AZ | Dallas, TX | Atlanta, GA | Newark, NJ | London, UK" type="roadmap" map_style="custom" overlay_color="" infobox="" infobox_background_color="#424242″ infobox_text_color="" infobox_content="Frankfurt, Germany | Singapore | Fremont, CA | Dallas, TX | Atlanta, GA | Newark, NJ | London, UK" icon="/wp-content/uploads/2015/03/db_20.png | /wp-content/uploads/2015/03/db_20.png | /wp-content/uploads/2015/03/db_20.png | /wp-content/uploads/2015/03/db_20.png | /wp-content/uploads/2015/03/db_20.png | /wp-content/uploads/2015/03/db_20.png | /wp-content/uploads/2015/03/db_20.png" width="70%" height="" zoom="1″ scrollwheel="no" scale="no" zoom_pancontrol="no" popup="no" class="" id=""][/map]
database icon attribution.
So Appivo is like Wix or Weeby or Squarespace for apps?
Right! You got it. If you don't know, those sites offer services that enable people to create websites without needing to know HTML. So Wix = website without coding. Appivo = apps without coding. Maybe I should have just started with that, but then it would have been a pretty short post.
That's the quick version. We can dig into each of those questions or pose new ones in future blog posts. If you want to sign up for our beta, join our mailing list and we'll keep you posted. If you have any questions for me, feel free to reach out or leave a comment.