IT's brave new world is one of cloud, consumerization, DevOps, apps, mobile, millennials, and all sort of new tech and trends that threaten the stability that IT works so diligently to maintain. In fact, that's sort of been the mantra for IT: Provide just enough technology to support the business without breaking anything. Keep it stable. Well, there's also that other standard IT mantra: Do more with less.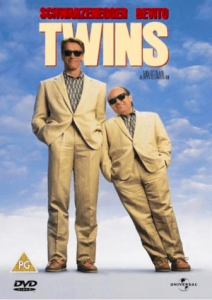 However with increasing frequency, CIO's are finding ways to innovate; bringing the benefits of disruption without destabilizing existing processes and technology. Gartner calls this Bimodal IT, and it's a smart way to maintain the status quo for legacy and fragile systems, while focusing innovation and agile methods on other areas. Sort of like a certain set of twins. It also reminds me of this.

I saw this type of leadership first-hand at Cisco, where CIO Rebecca Jacoby sponsored a successful private cloud project. The speed of the project, evolving requirements, maturing technologies – they all required a very flexible, very agile approach. You don't drive innovation like that without rocking a few boats, so being the CIO definitely helped. I'm not sure Rebecca called it Bimodal IT, but that's essentially what she did. She carved out new resources to build a private cloud while also maintaining existing systems and processes. There was some overlap while the private cloud environment got up to speed but eventually many older and disparate environments were decommissioned. [You can read more about Cisco IT projects here.]
The point is that working in a deliberate bimodal fashion is a great way to adopt or transition to new technology without being hamstrung by previous decisions. I have a feeling that many successful cloud projects operated bimodally (if that's a word) while traditional infrastructure was spun down or minimized. I've also see software teams switch from a Waterfall model to Agile in a bimodal way. Though as Gartner cautions, getting caught in the middle is a danger zone; maybe even a highway to the danger zone.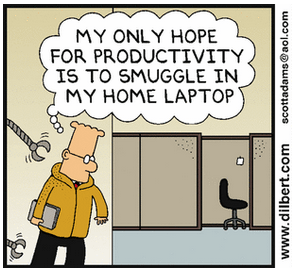 Another area that could benefit from Bimodal IT is application development. We're entering an Application Economy where the number of mobile, desktop and web applications is increasing faster than ever, and yesterday's solutions are being replaced by fresh apps that are typically mobile and global in nature. Largely driven by consumerization trends, internal AppDev teams will be inundated with requests for new apps and the only hope IT has to maintain some semblance of control/governance is to adopt a bimodal model: triage requests to be fulfilled through existing or new processes such as agile development practices, outsourcing or delegation.
Delegation is a relatively new option that will become more common, especially in the AppDev world of business apps. I say this with two key trends in mind: 1) Each new wave of hires is more technically savvy than the prior wave, and 2) Technology is evolving so that applications are being built rather than written. Soon those making a request for an app might be able to build it themselves.
That's our goal at Appivo: Enable non-developers to build applications. We think it's a worthwhile goal. Hope you agree.