Does Manufacturing Have To Go Overseas?
"If there are robots that can do the job well, then the robots can just as well be in Sweden," was a comment I heard when I talked with some contractors a couple of years ago. It's a valid comment. Automation, rationalization and more efficient distribution have increasingly moved production to low-cost countries. "Made in China" is stamped or stitched on virtually everything, and Turkey, Korea and Egypt have long since replaced Italy and Portugal for shoes and clothes.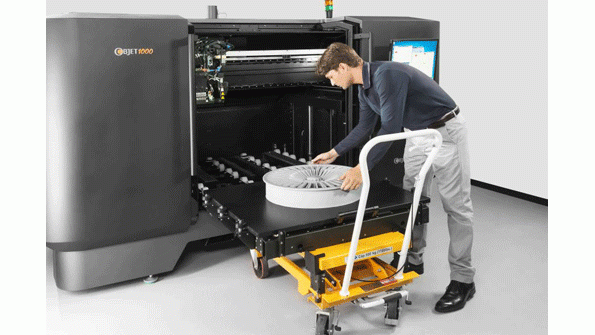 What if low wages ceased to be a competitive advantage? What happens when productivity improvements greatly reduce the need for human workers? At that point it becomes a disadvantage to have a manufacturing plant thousands of miles from consumers. Who wants to wait for six weeks while a cargo ship cruises through the Suez Canal? Resellers should not have to order products in thousands and take the financial risk of holding so much stock. Customers ought to get products faster and cheaper than that!
Digitalization and other technology trends might be the force that re-industrialize the western world – which may seem ironic when the debate about automation is dominated by the fear that certain occupations will disappear. Perhaps the need for people in production will again increase? It's difficult to see given the trend of ultra-modern, highly-automated manufacturing.
Appivo recently signed an agreement with Alfred Nobel Science Park to develop a platform for additive manufacturing. What is this? Additive manufacturing is essentially layered, 3D printing technology. 3D printing is the hugely popular manufacturing process that is already being used for commercial products such as medical implants and aircraft parts. 3D printing has many benefits like rapid prototyping, it's relatively cheap compared to building entire factories, and the entire process can be placed close to the consumer as the machinery itself is relatively small and portable.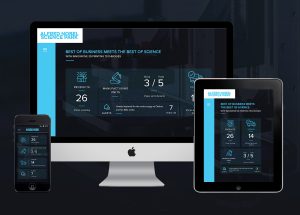 Without going too deep into manufacturing tech, 3D printing has the potential to eliminate spare parts inventories and associated shipping costs, thus freeing up lots of unnecessary overhead costs. Imagine a future where a mechanic can print a spare part in a few hours. Anyone who has ever owned a car understands how much this changes things. Anyone ordering things online from home would be able to get products made on a small scale with immediate delivery at a low cost.
Now this will not happen overnight. We at Appivo would however like to convey a positive vision of the future filled with technical optimism. Platforms like Appivo will not only make the development of new applications cheaper and faster but also be part of the construction of the new social structure that will be the future. If we are to continue to innovate in the west, it takes groups like Alfred Nobel Science Park who dare to invest, not only new technology but also in the combinations of new technologies!