HundLoggen – A dog training app
HundLoggen is a intuitive dog training app that empowers trainers to schedule training sessions and track the progress of each session. This systematic approach of creating sessions and tracking results strengthens the training process. Key features include:
Add and manage dog details – including weight, measurements and owner information
Manage exercises – Create step-based exercises or use a time-bound approach
Manage sessions – Plan out sessions with particular exercises. Schedule them in advance or create ad-hoc sessions.
Rate sessions – Add ratings for each exercise in a session to track progress
Timeline – Get a summary of session activity in a timeline format
Dog reports – View dog performance over a period of time on different sessions and exercises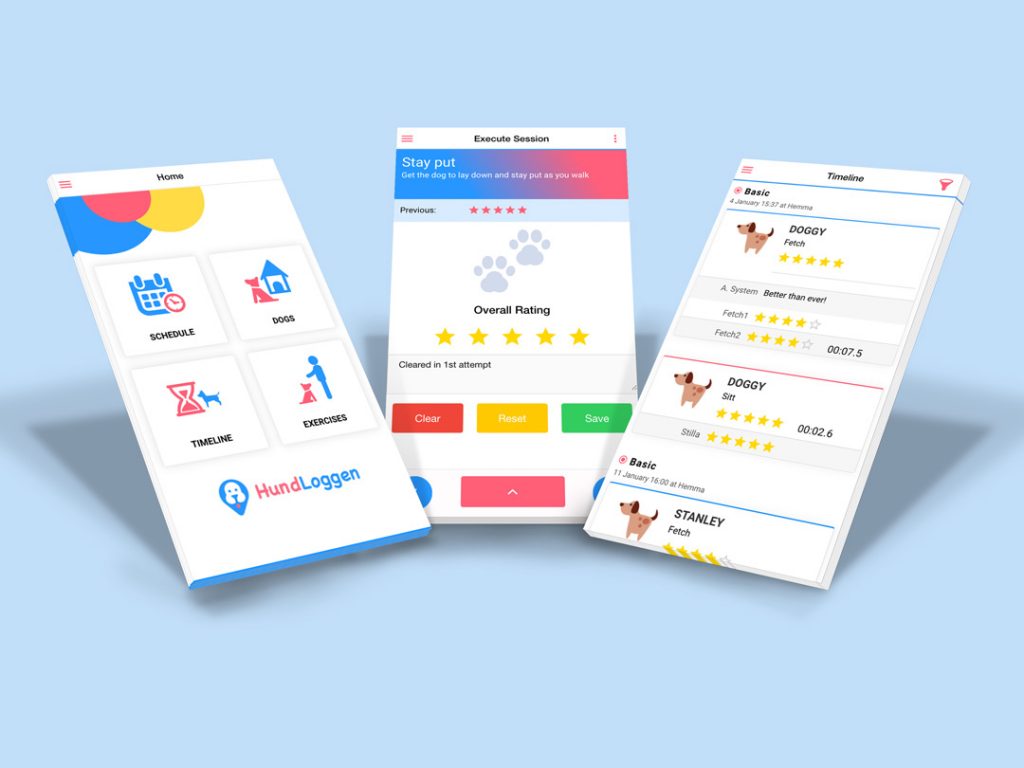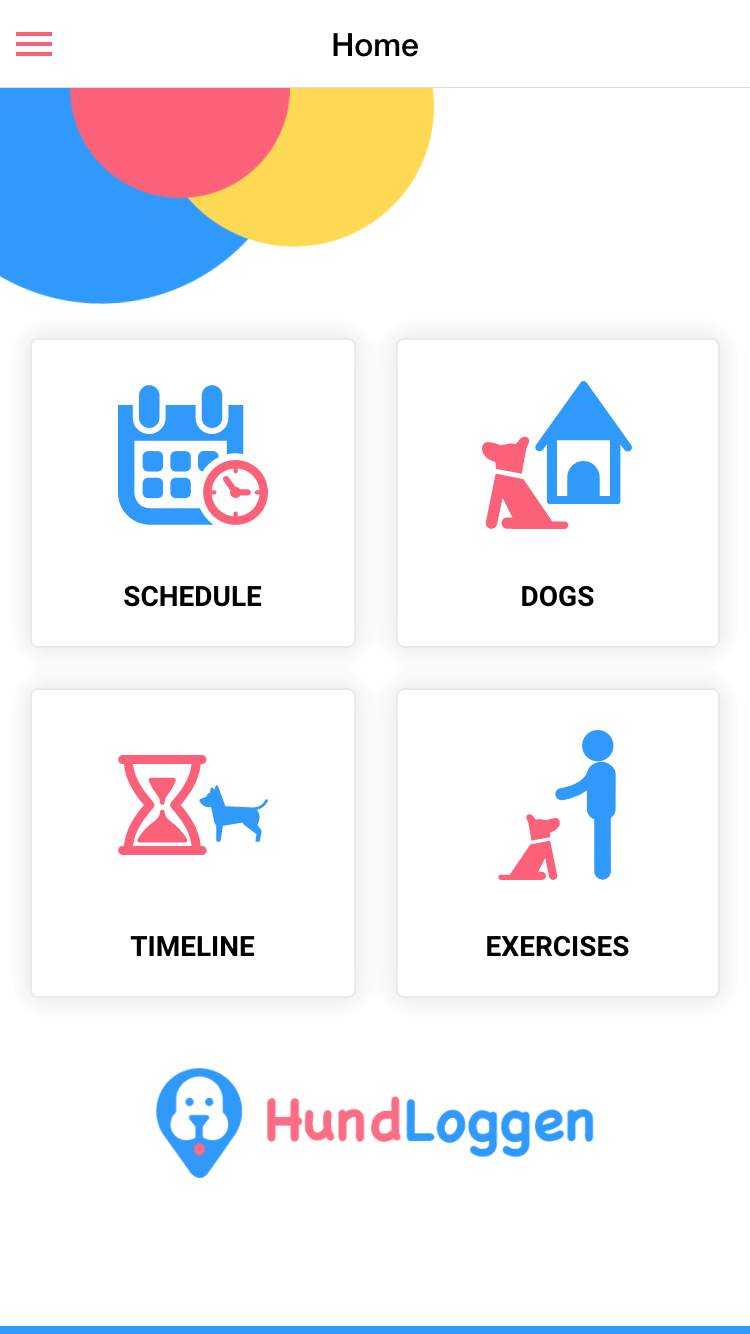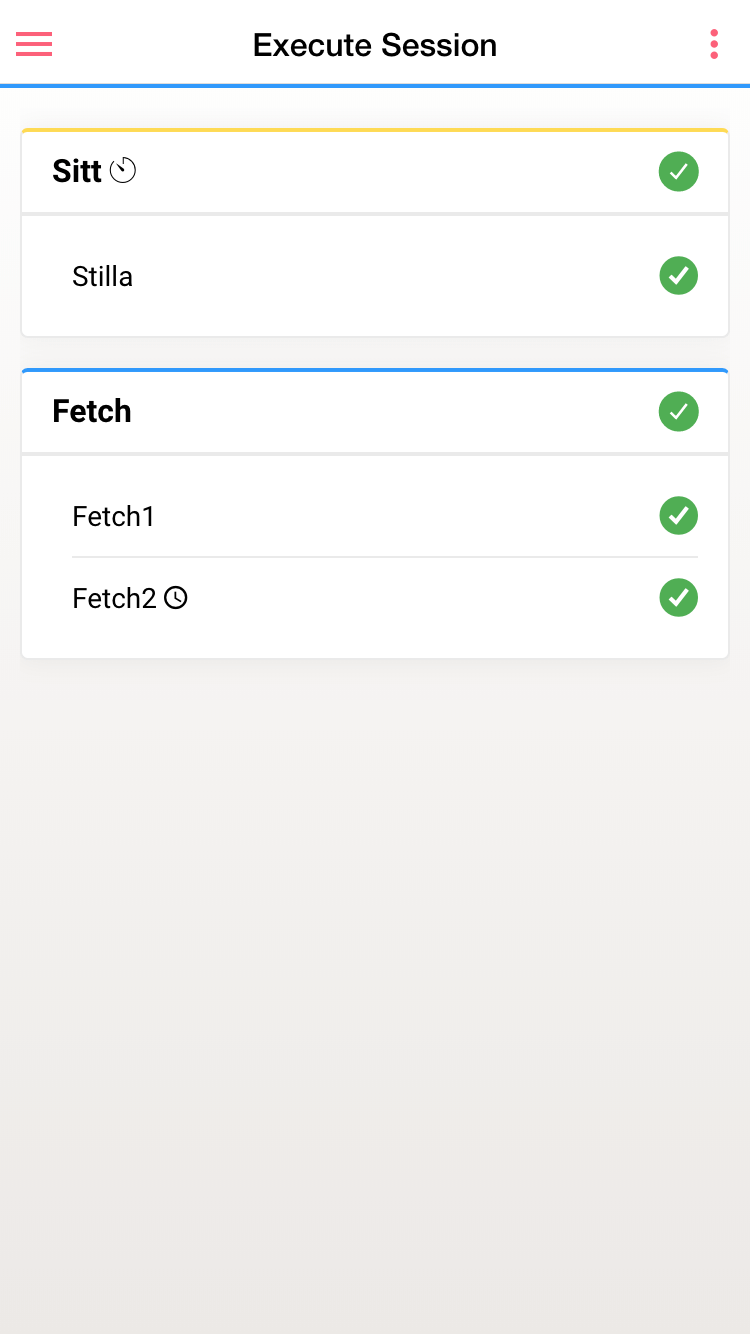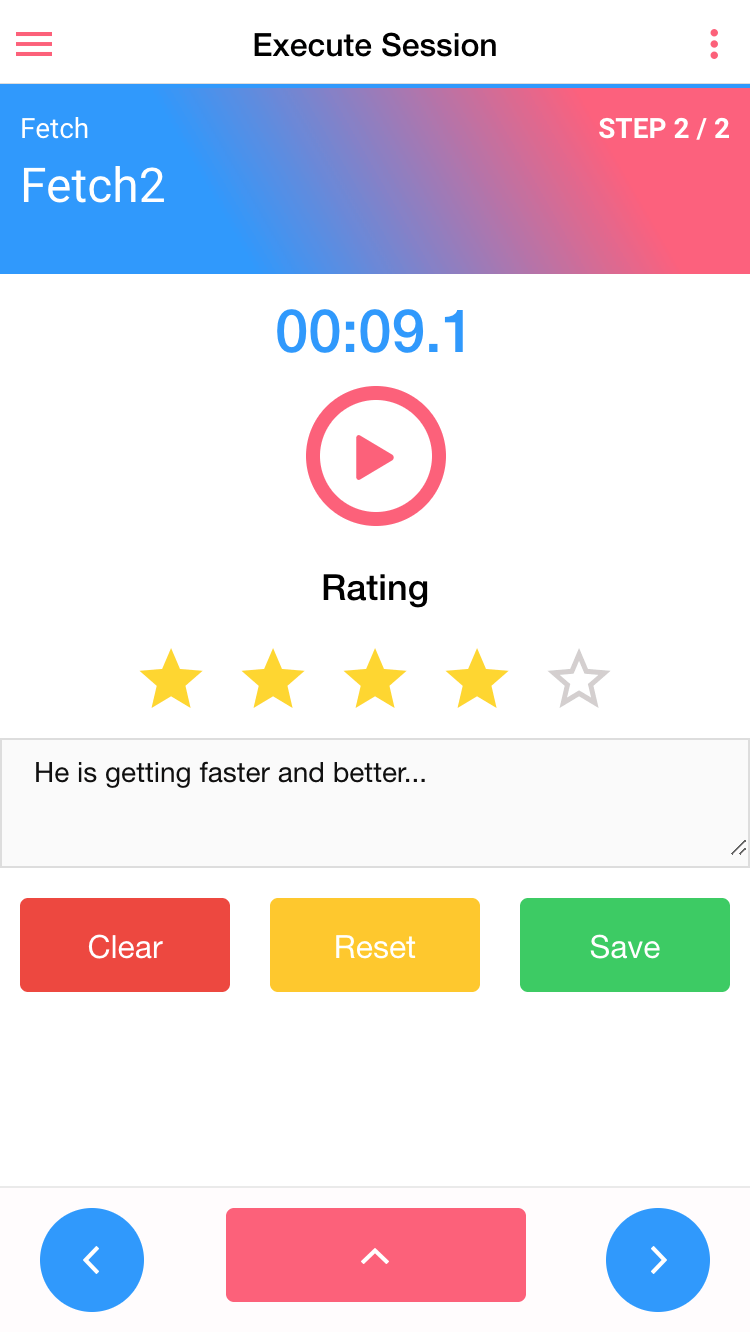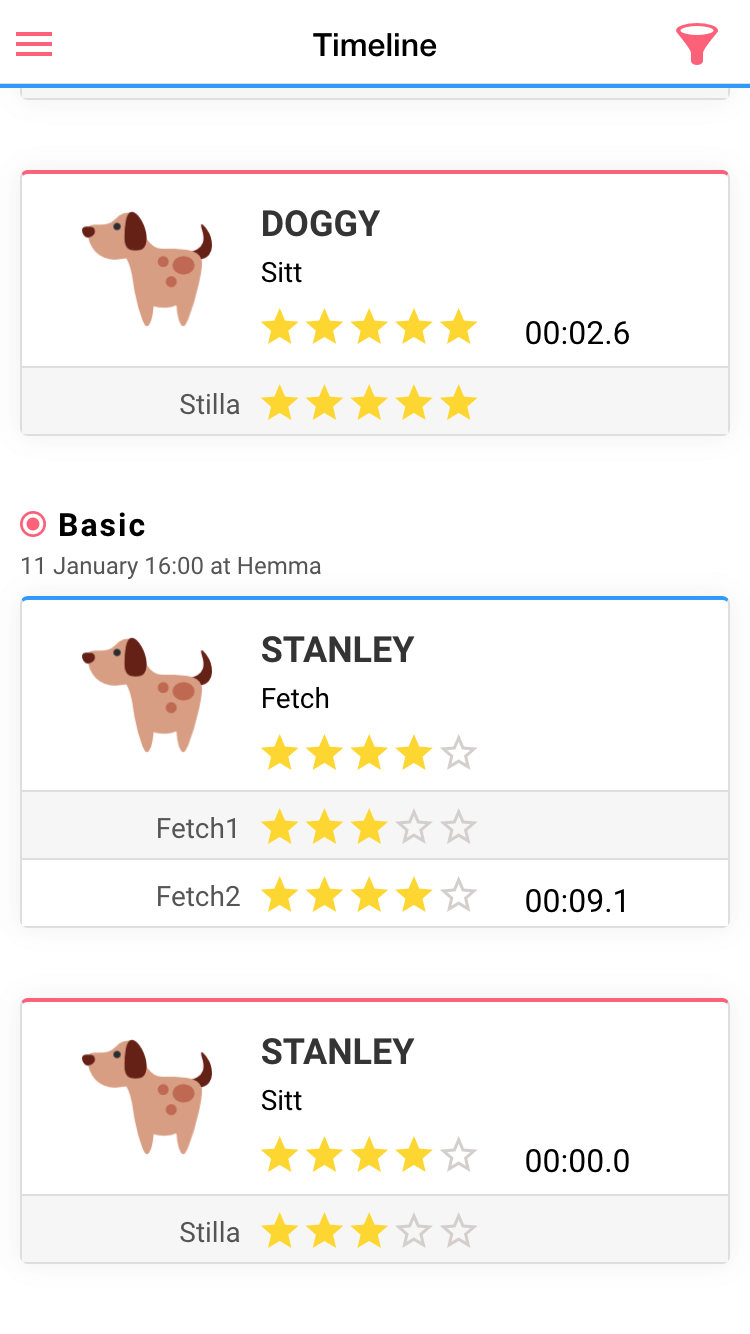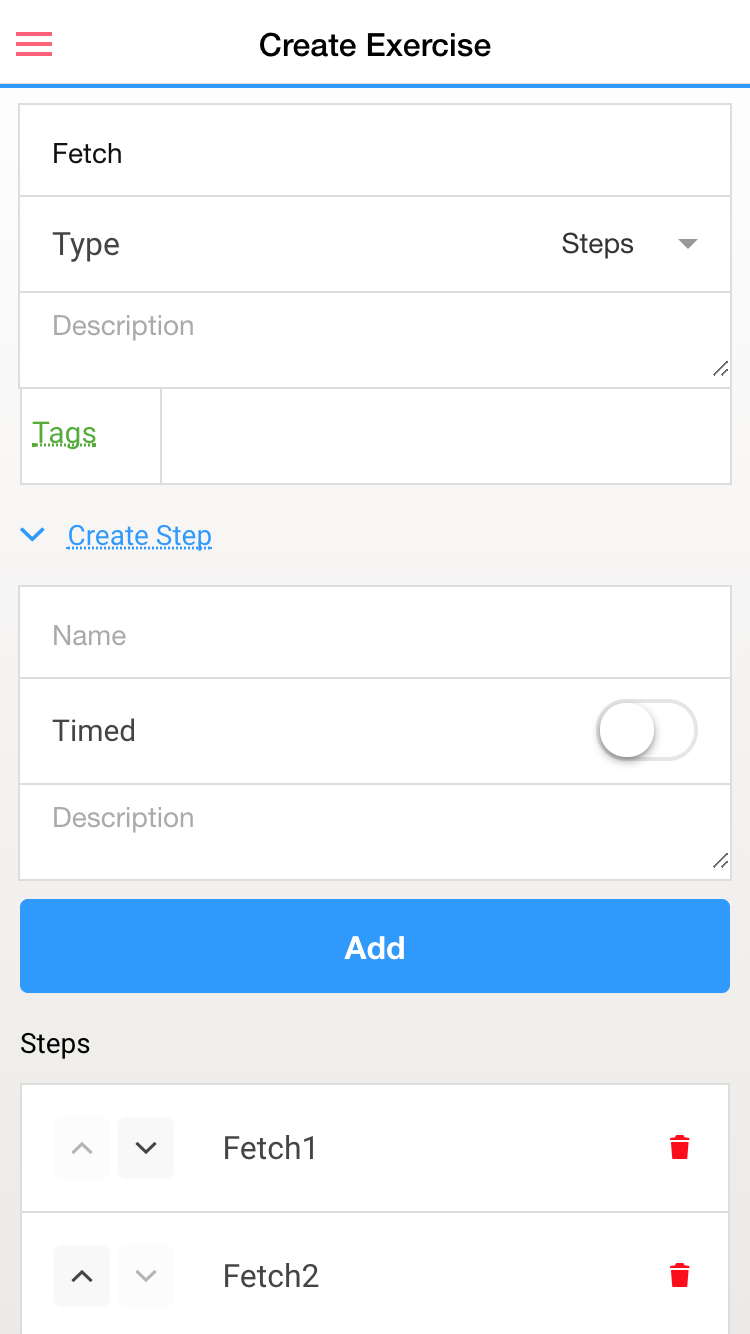 This application is for:
Dog trainers
Keeping track of progress is real hassle when it comes to dog training, especially since you need to curate different sets of exercises depending on the dog. Moreover, training more than one dog can be a real struggle. HundLoggen app empowers you to fix all that and really strengthens the training process. Tracking progress of each session and each exercise within a session provides the key insights you need. Easy scheduling of sessions, tagging levels of exercise and categorizing them are some of the critical tools that will help you become a better trainer
Dog owners
A dog is a man's best friend, but an untrained dog may end up being a real struggle. HundLoggen dog training app empowers you to add training goals in the form of exercises and sessions. You can track and rate your dog's performance and identify problem areas quickly. Chart based reporting and scheduling of sessions adds more structure to the training process and helps to strengthen the bond between you and your dog.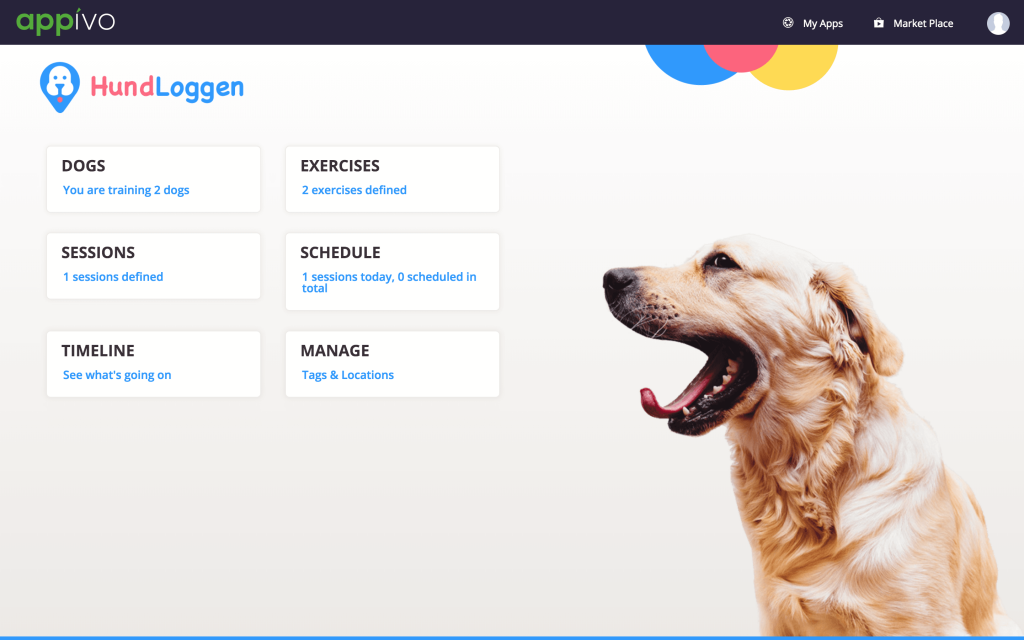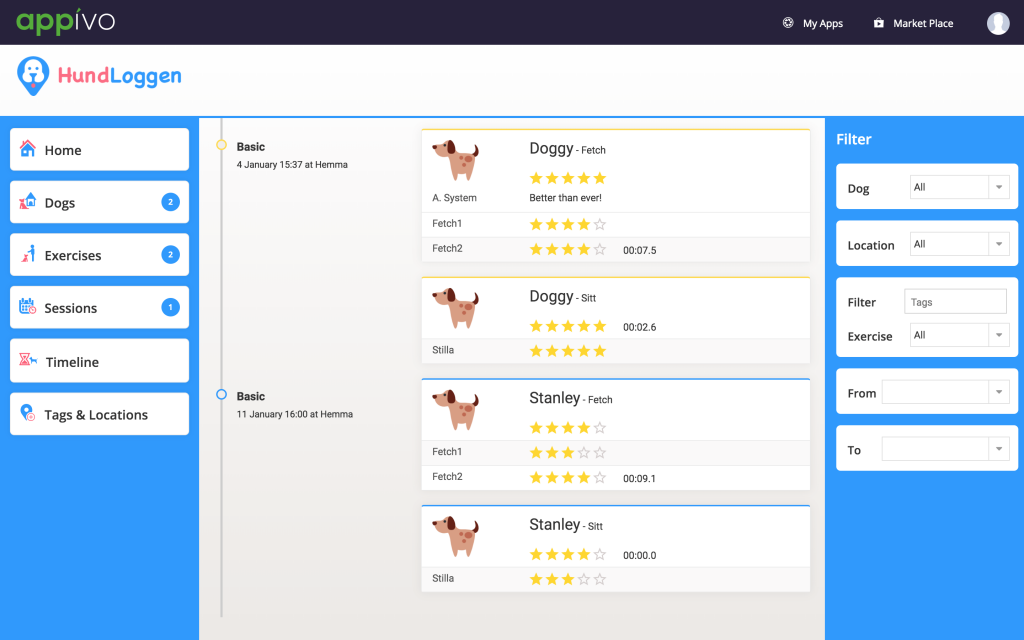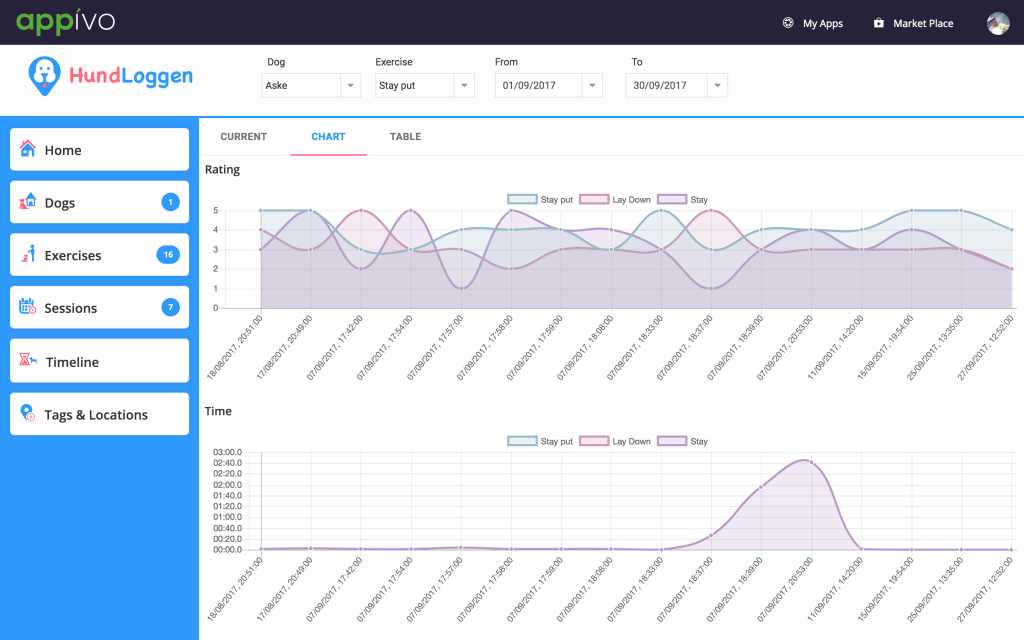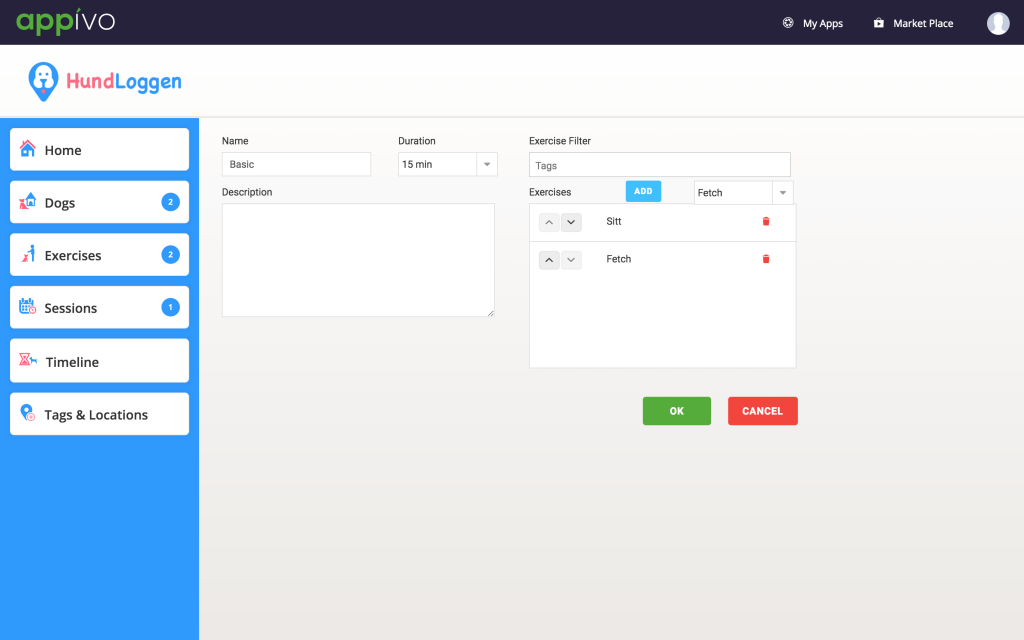 Project Background
The requirement from the client was to build an application for training dogs. The app was conceptualised and created to serve as a tool for dog trainers, where users can handle training sessions, exercises and skills for one or more dogs. Users can monitor how a dog develops by seeing statistics about how the dog performs over time for a certain exercise or skill.
The application was created with both mobile and web-based solutions so that users have a consistent experience on their preferred platform. During sessions, trainers can rate and comment on each exercise from the mobile app as way to track progress.
---
Here are some instructional videos about the HundLoggen mobile app (in Swedish)
For more information, check out the website or download the app from playstore.