See – Job management and time entries with geo-fencing
The "See" application is a solution that facilitates job management with accurate time reporting based on geo-fencing.  This type of application is perfect for managing employees booked for multiple job sites in a single day…  property management services, the cleaning industry, home care workers, carpenters and construction contractors, etc.
Appivo built this solution for Spruce – a commercial cleaning services company with a need to reduce paperwork and enhance communications. Spruce knew they wanted to leverage technology to improve their operations but weren't sure where to start. After a few discussions we identified time reporting and messaging as quick wins that would make a big impact.
Time reporting is a manually-intensive, paper-based process – especially with remote job sites and supervisors bouncing around between them. Even when all of the paper time cards are collected, nobody enjoys data entry and mistakes can be costly. Now with See, employees clock in and out from their phones and all of the data is available to management in real time and can even be exported to pay roll systems.
In See, each job can be configured with a geo-fence – meaning that the app confirms that staff are actually at the job site before allowing them to clock in and out. When mistakes happen, like when an employee forgets to clock out, supervisors can make adjustments straight from their phones.
See also enhances corporate communications by providing one-to-one messaging, group messaging and job boards. With job boards, anyone can post job-specific messages and photos to share with the job team and other employees. Site reports, status updates and incident reports can all be posted and shared in real-time.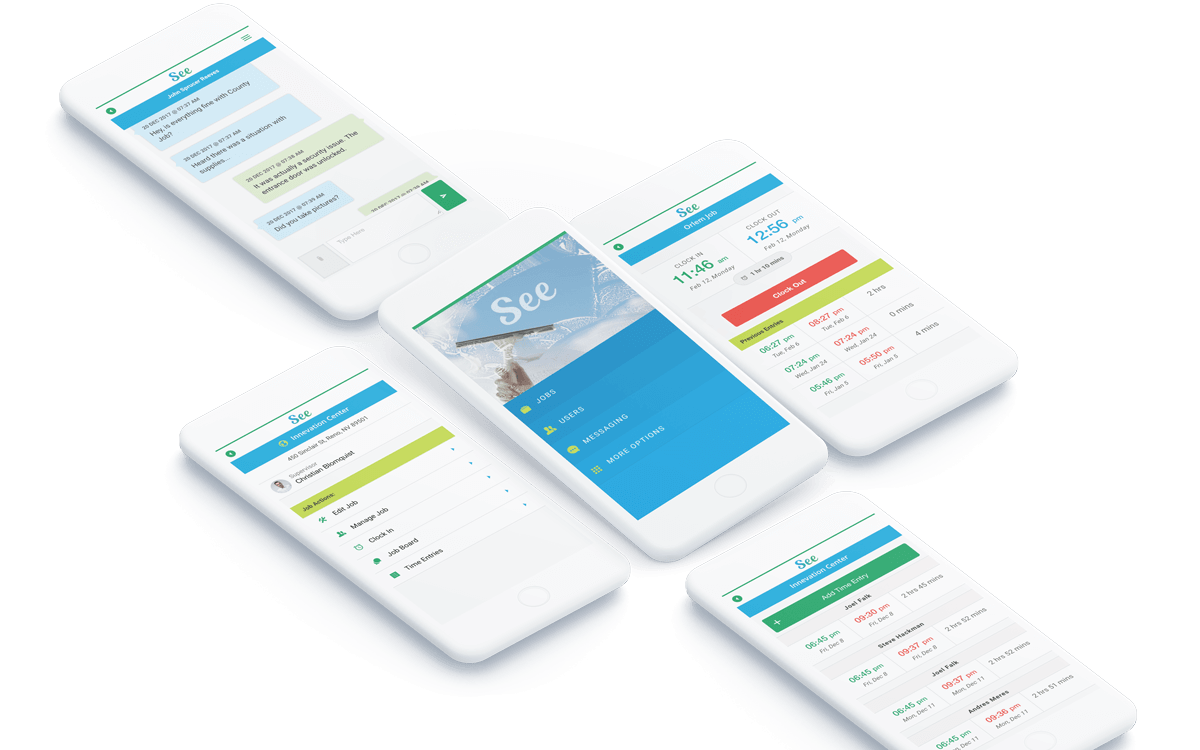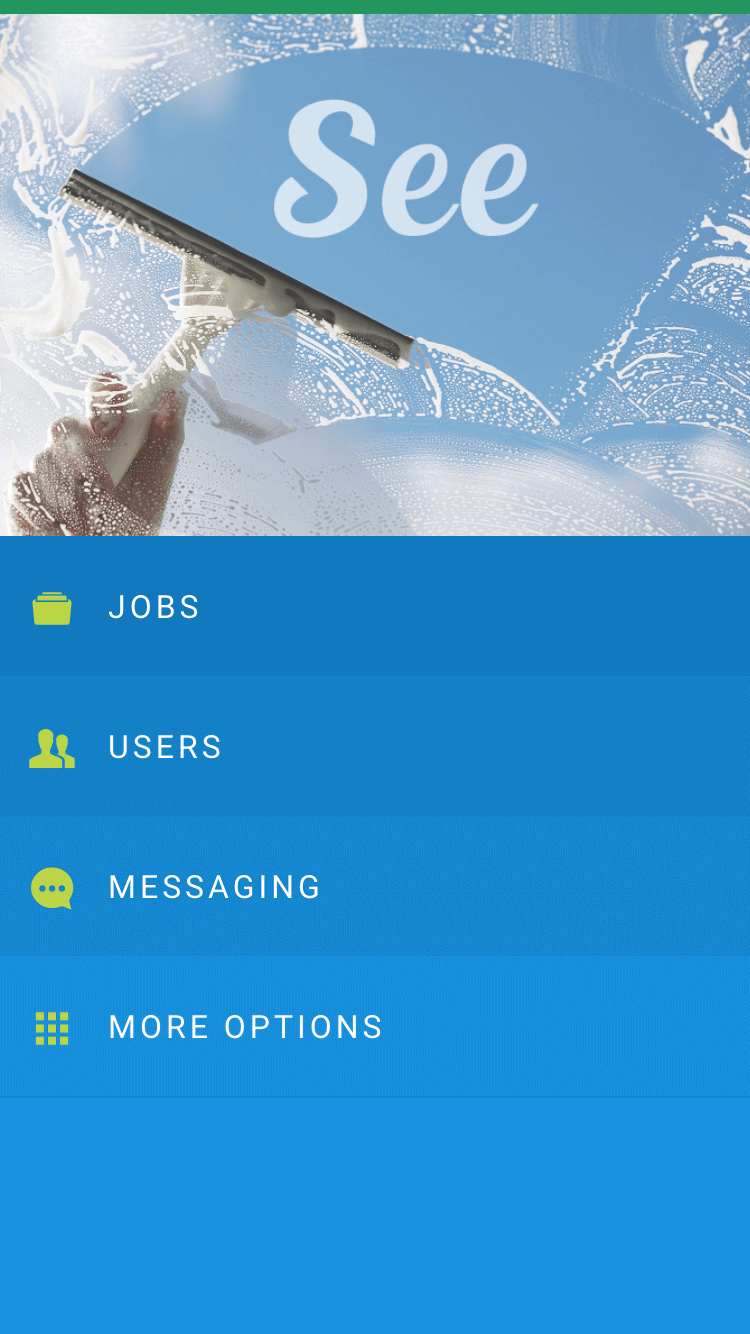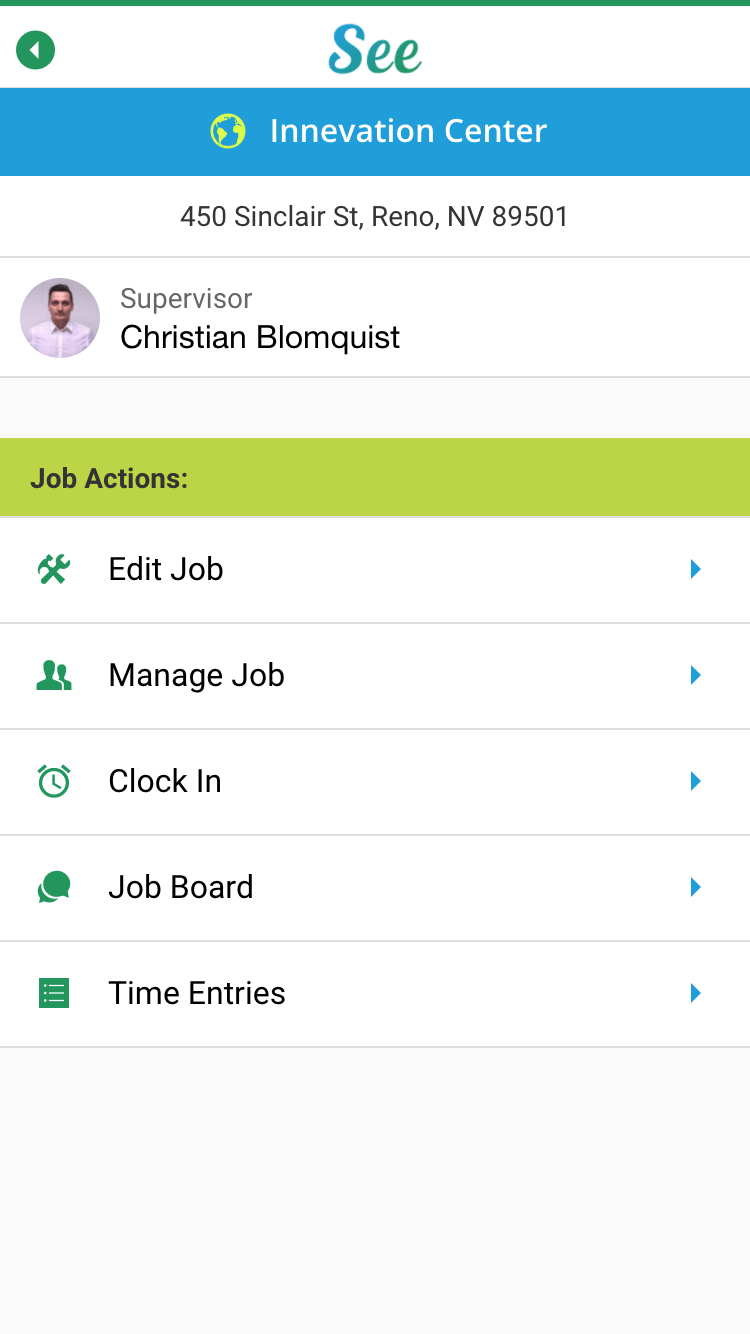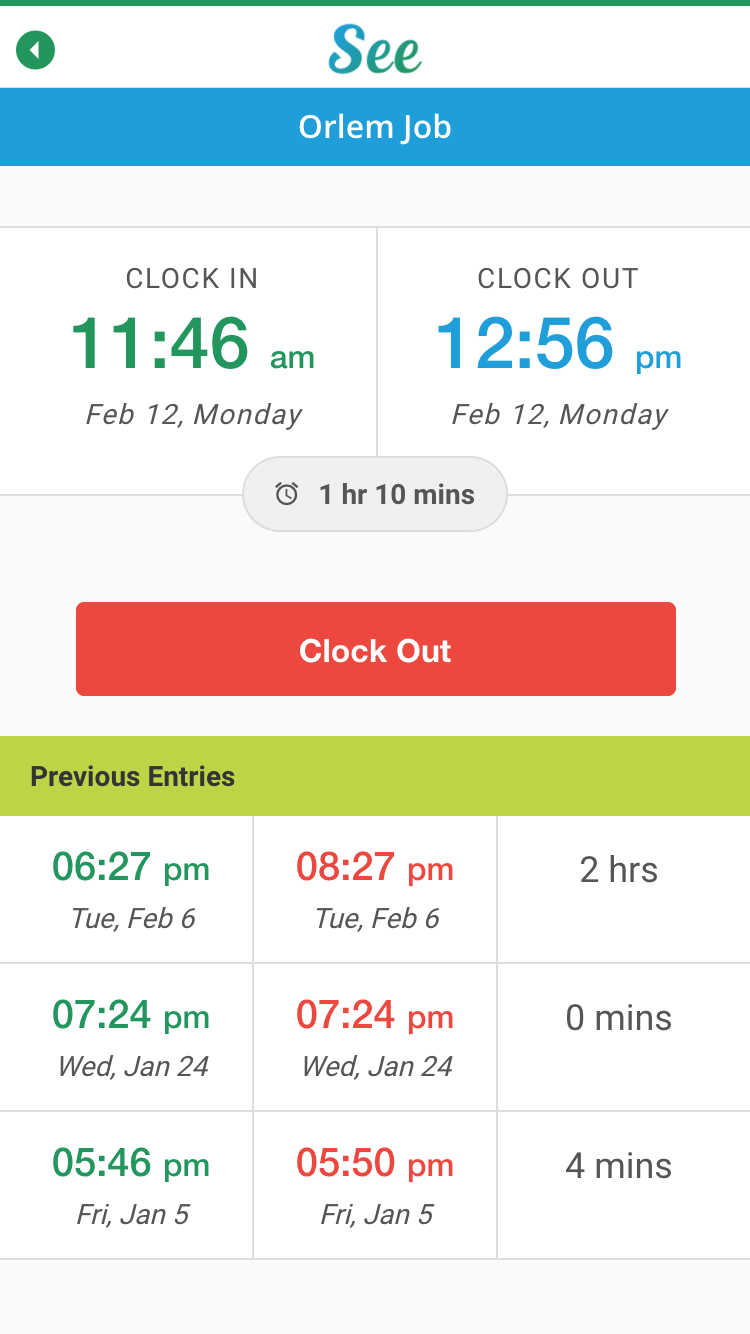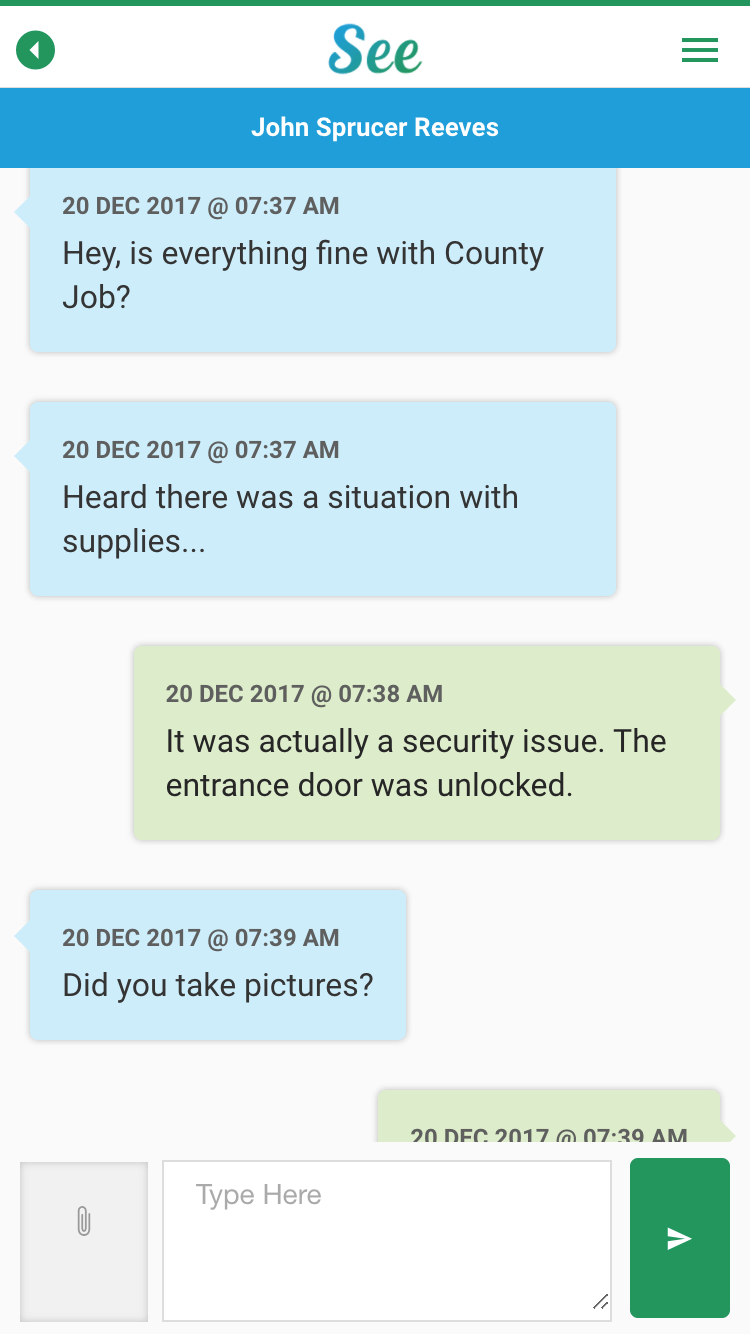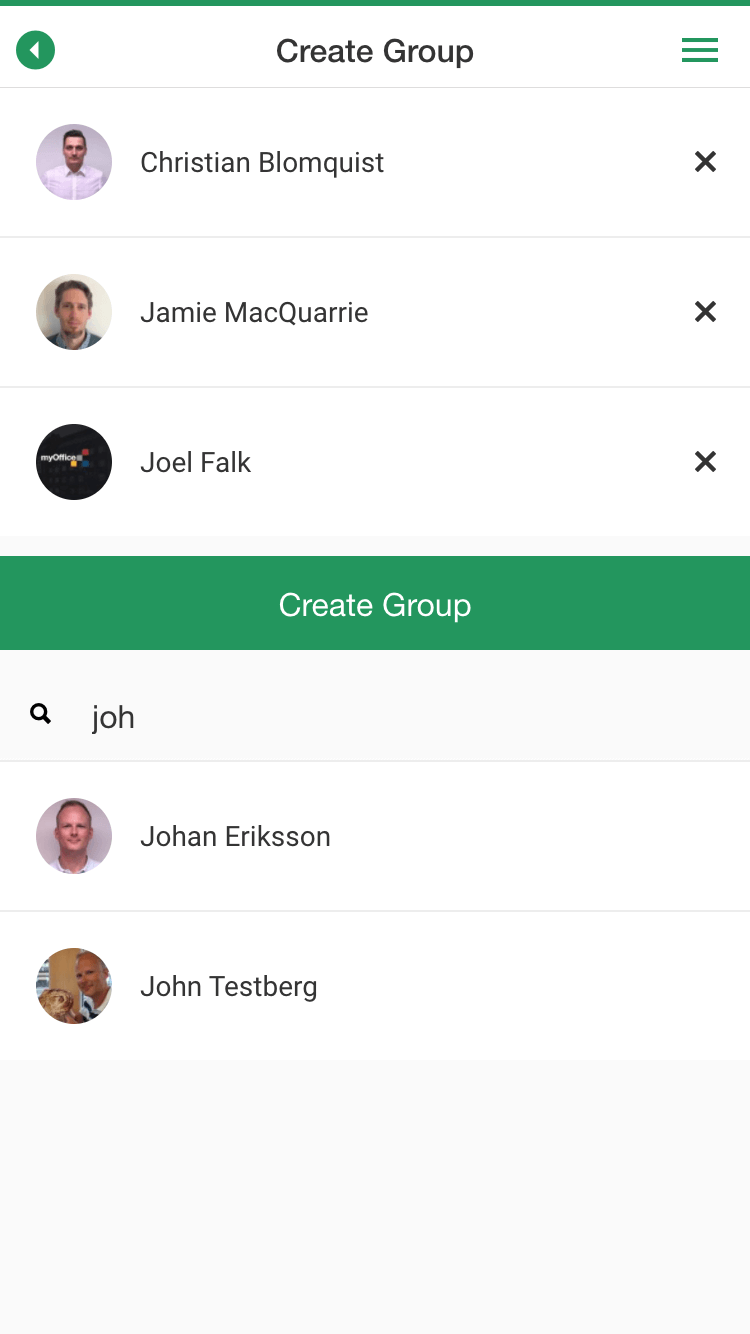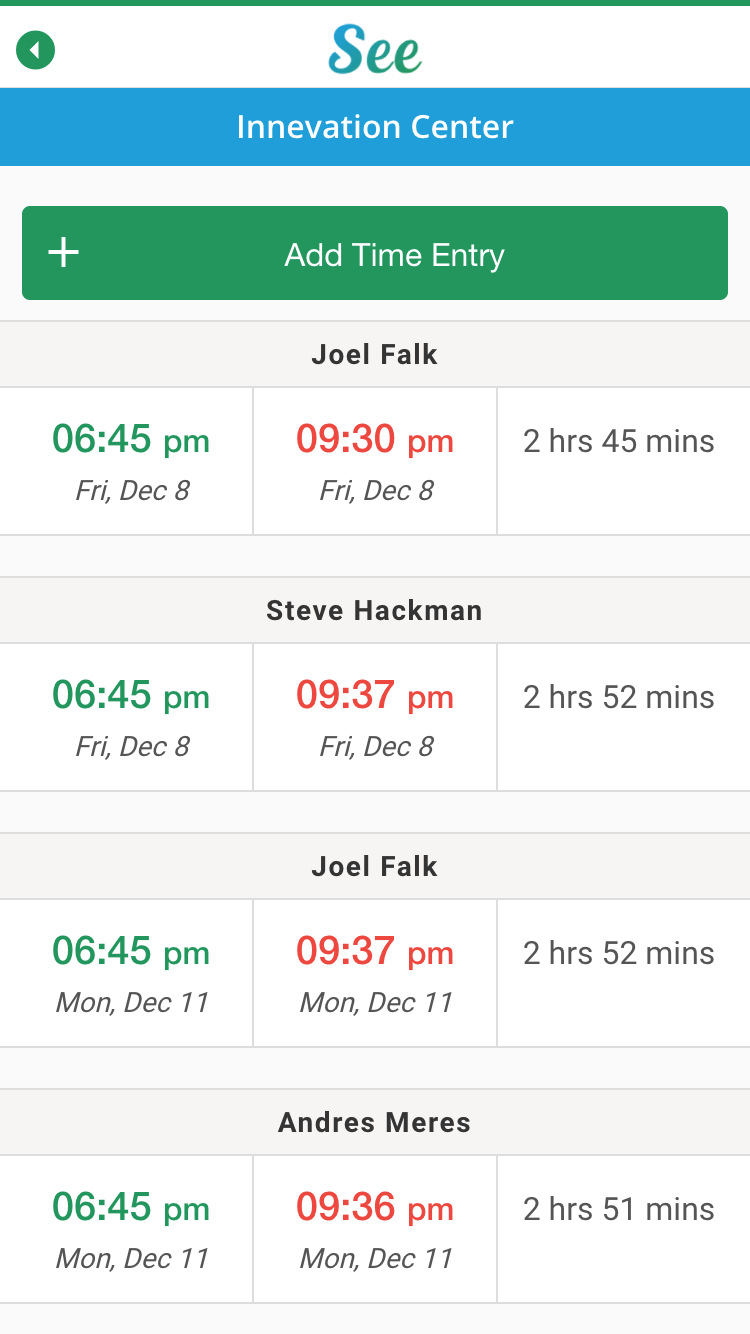 This application is useful for:
Job managers and supervisors
See empowers managers and supervisors to work from both a web browser and on the go via a mobile app. It simplifies the process of adding jobs and assigning employees and supervisors. Geo-fencing can be enabled at the job or employee level, allowing necessary flexibility and creating a productive "trust but verify" culture. The job board feature allows management to quickly communicate job-specific information to the right team, while reporting, data export and message audit features further enhance management operations.
Employees that check in at multiple job sites
The See mobile app for employees clarifies job assignments, enhances information sharing and enables simple time reporting. Multi-lingual support greatly improves usability and can be extended to include any language (yes, even Klingon). The messaging and job board features are great tools for internal communications with other employees and supervisors, separating work-related communication from personal texts.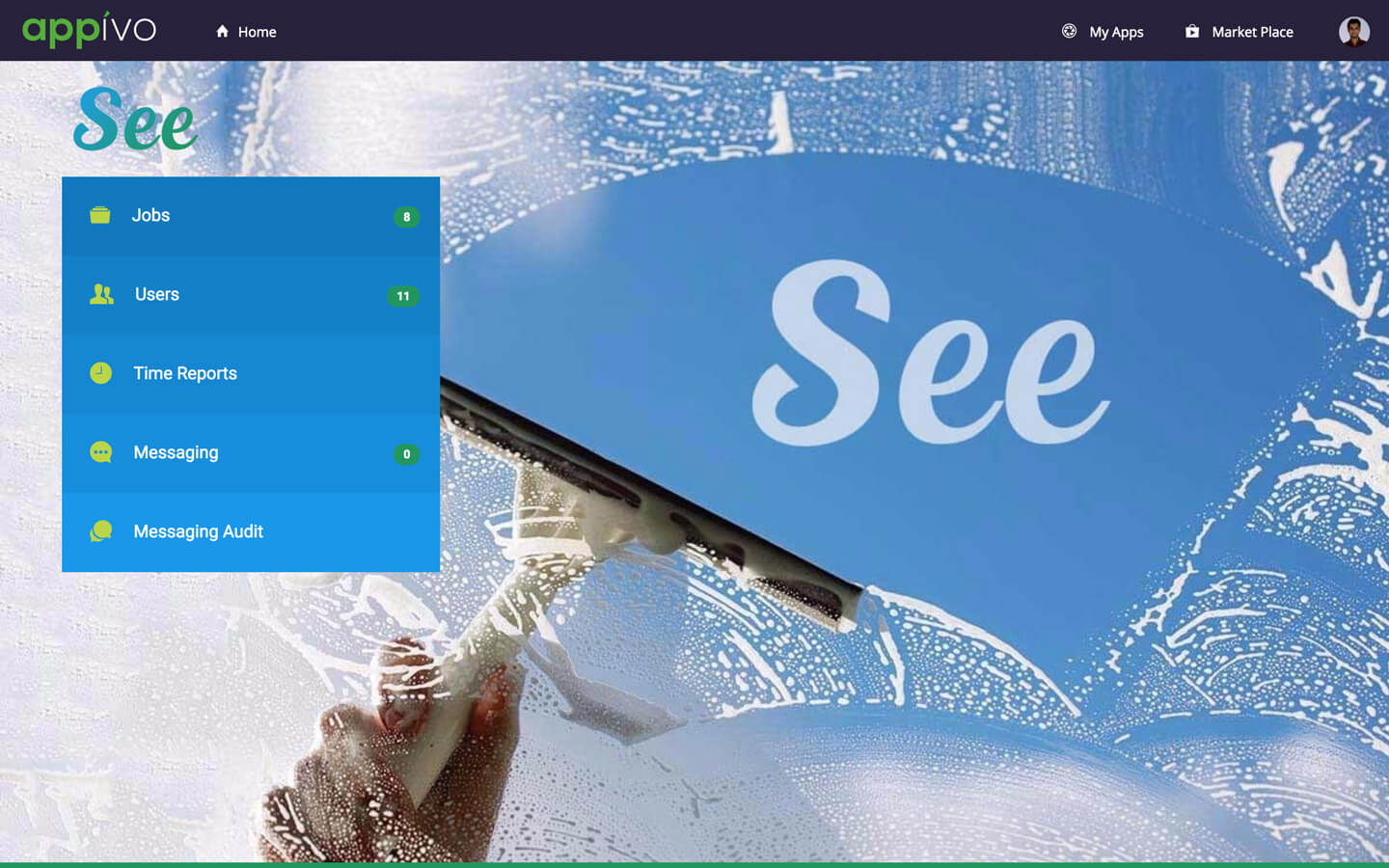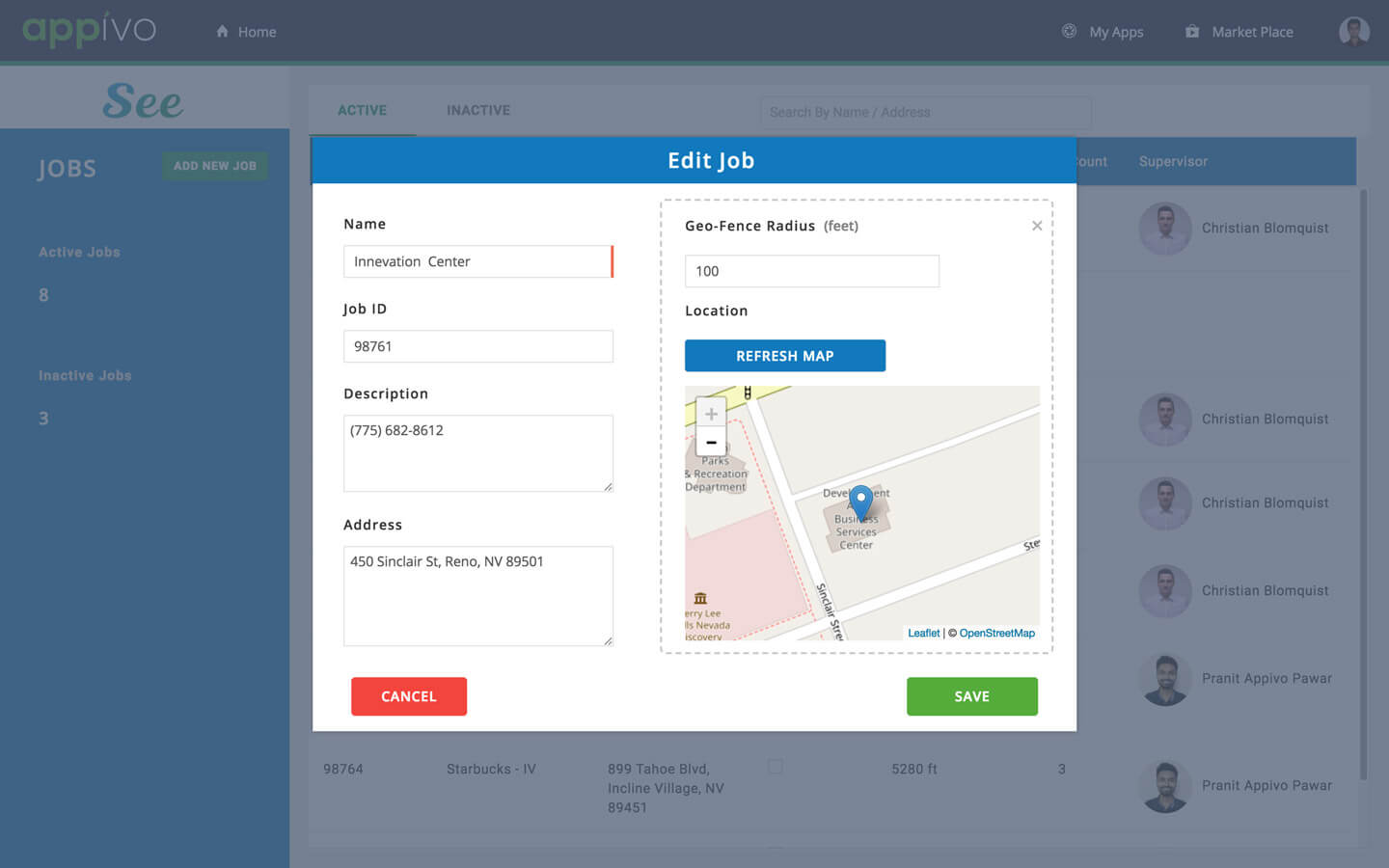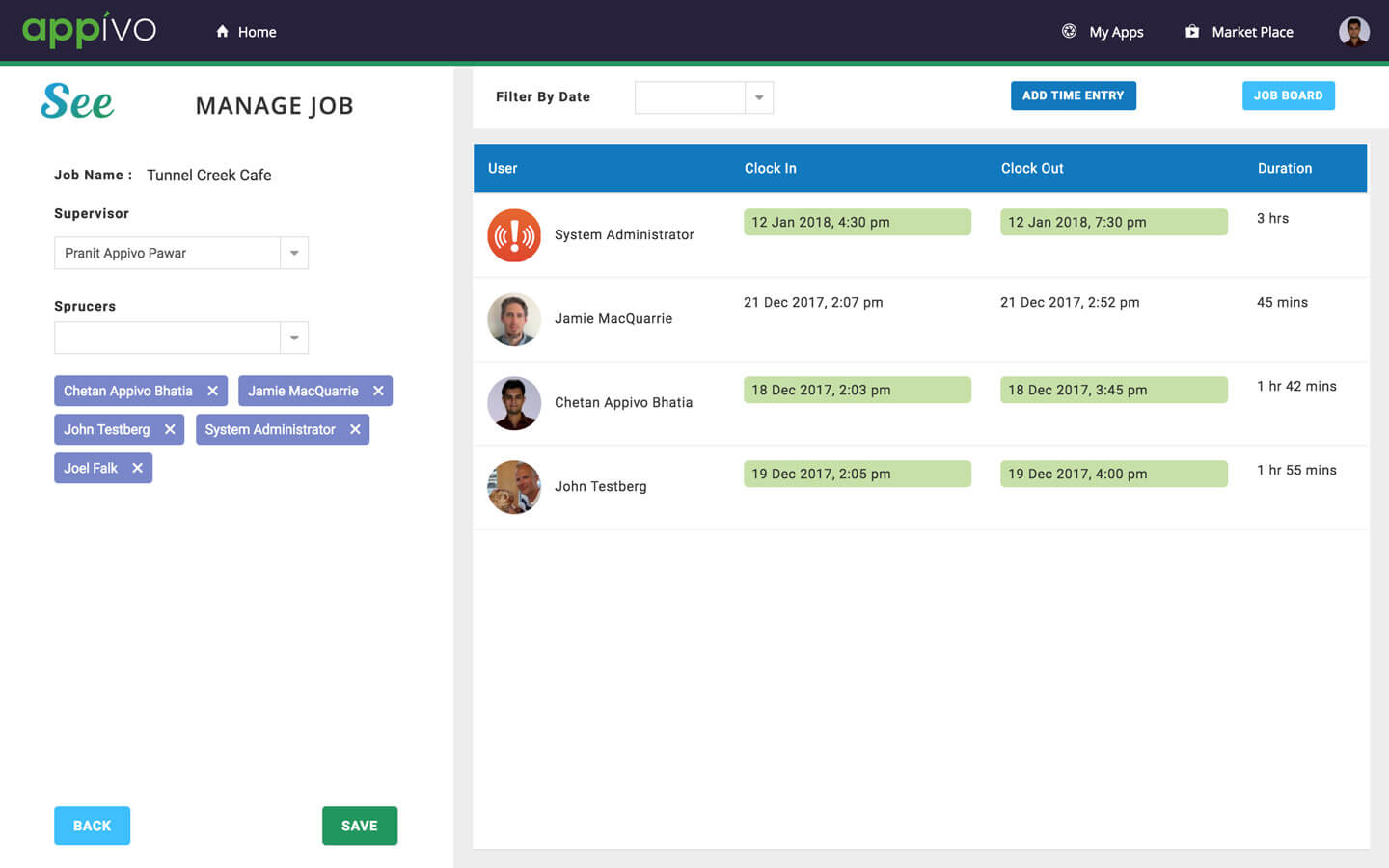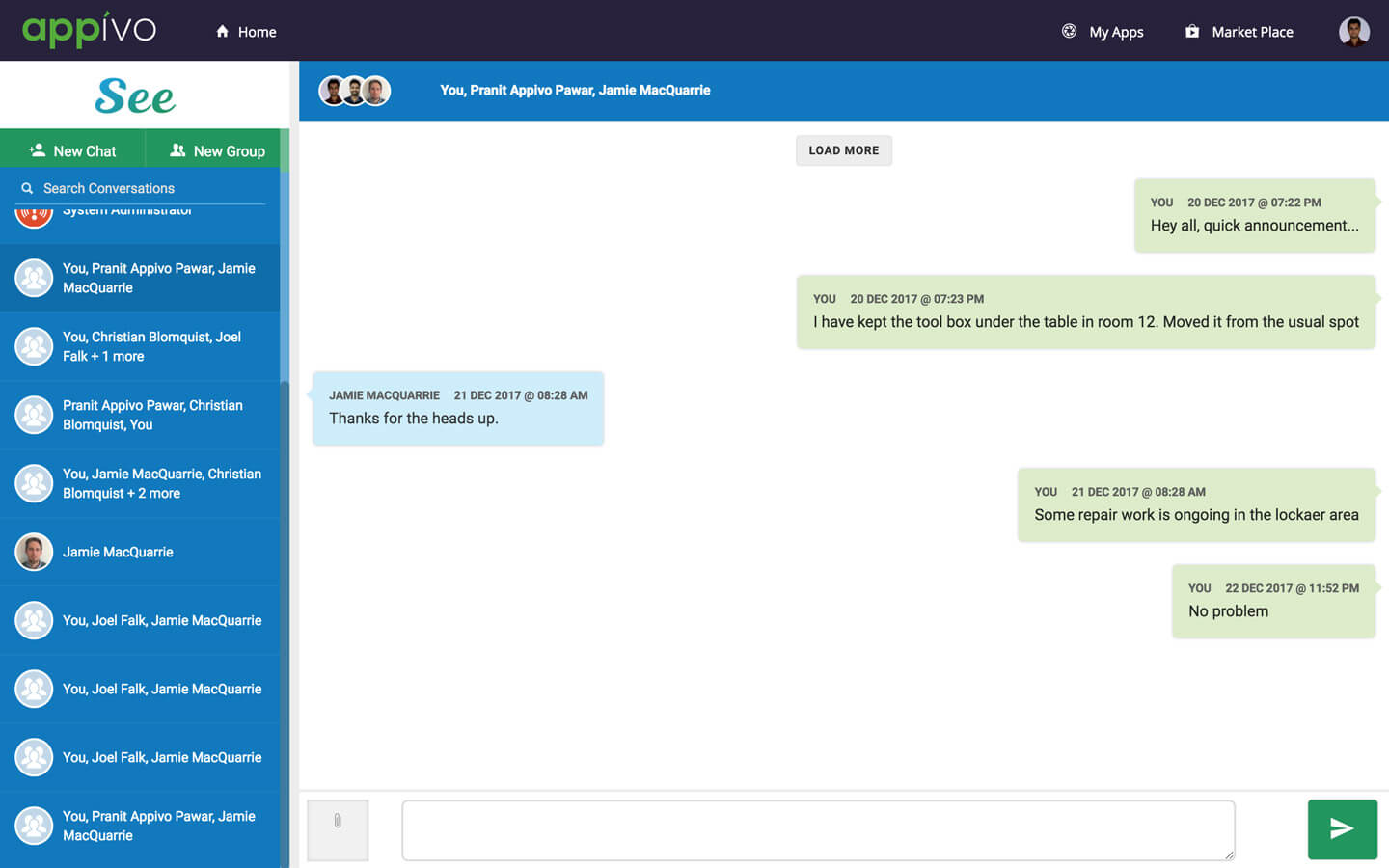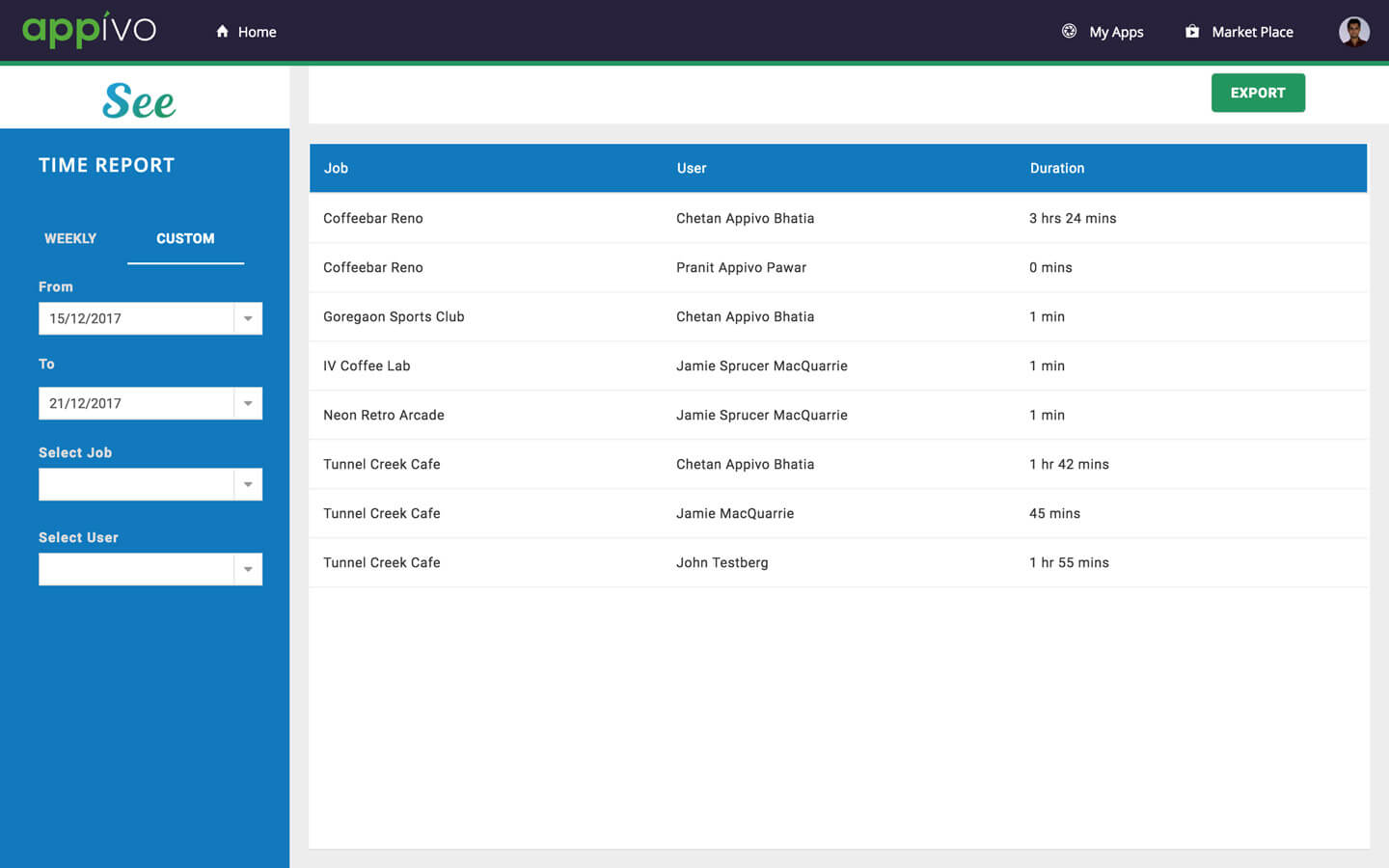 Features:
Time reporting w/ geo-fencing
Messaging
 Job boards
Multi-lingual support (English, Spanish, etc.)
 Time card audit
Message audit
Data reporting and exporting
 Web browser and mobile app support
---