Appivo @ Startup Open House Canada!
Appivo is excited to participate in next week's Startup Open House Canada!
With a growing number of success stories and increased awareness for the startup sector, both nationally and internationally, the mission of Startup Open House has become more essential than ever. The event sheds light on startups of all sizes and industries, and fosters a more diverse entrepreneurship community by making the ecosystem more accessible for all who are interested.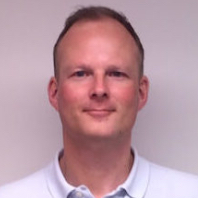 Appivo is just one of a few companies from Sweden to be invited to attend. Watch for Appivo co-founder and CTO Johan Eriksson, and stop by to say hi.
"Startup Open House is one of the most important annual startup events in Canada, exposing companies nationwide to many thousands of new people each year," says Satish Kanwar, Vice President of Product at Shopify and an ambassador of Startup Open House in Toronto. "The broad awareness and in-person engagement the event facilitates is critical to help homegrown companies find the talent, partners, and customers all around them. It's also simply a celebration of the diversity and richness of our ecosystem, by opening the doors for anyone to learn about startups in Canada."
Tickets are FREE and available on the Startup Open House website.