The future of software is Appivo
Appivo is the evolution of software development - enabling everyone to easily turn their ideas into reality. Build web and mobile apps up to 60% faster than traditional development methods.
Appivo is based in Sweden with locations in India and the US, and customers around the globe.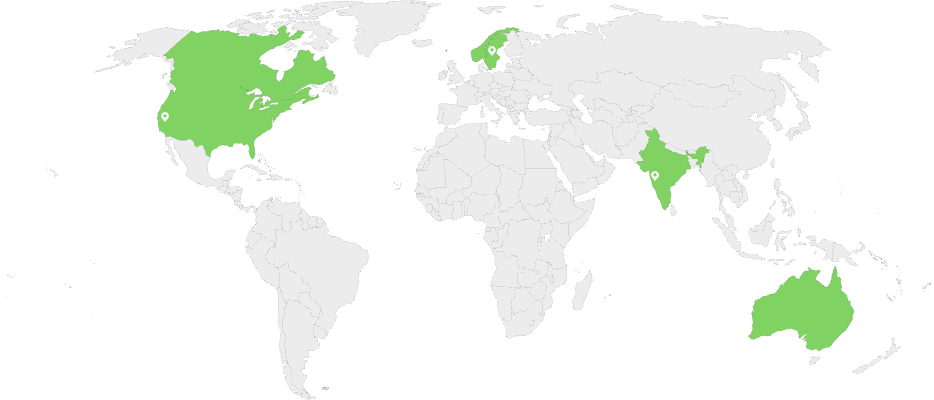 Our Mission
Appivo exists to empower people to build the digital tools they need, with minimal technical background, to increase productivity, improve efficiency and accelerate innovation, for the benefit of themselves, their team, department or company.
Our Vision
By making applications easier to build and deploy, Appivo is lowering the cost of innovation for companies everywhere. When apps can be built in a fraction of the time of traditional development projects, we can try new things without requiring a twenty page business case. We can afford to fail fast. We can innovate, we can evolve, and we can all win.
Here's what our team has to say:

​Appivo is a great place to work! It has given me a friendly environment, great co-workers, management who are always open for suggestions and help, and a great opportunity to work in an Agile manner.
Vidita ChavdaSenior Solutions Developer

Working with Appivo has been a wonderful experience. I had been entrusted with opportunities and responsibilities early on in the process, helping me accelerate my growth.
Anand BhartuUX Architect

It's been more than a year working with Appivo. Here, people are very supportive and helpful. I thoroughly enjoy working here.
Sagar KukrejaSenior Solutions Developer
Excited to join us?
Let us know what you can do.